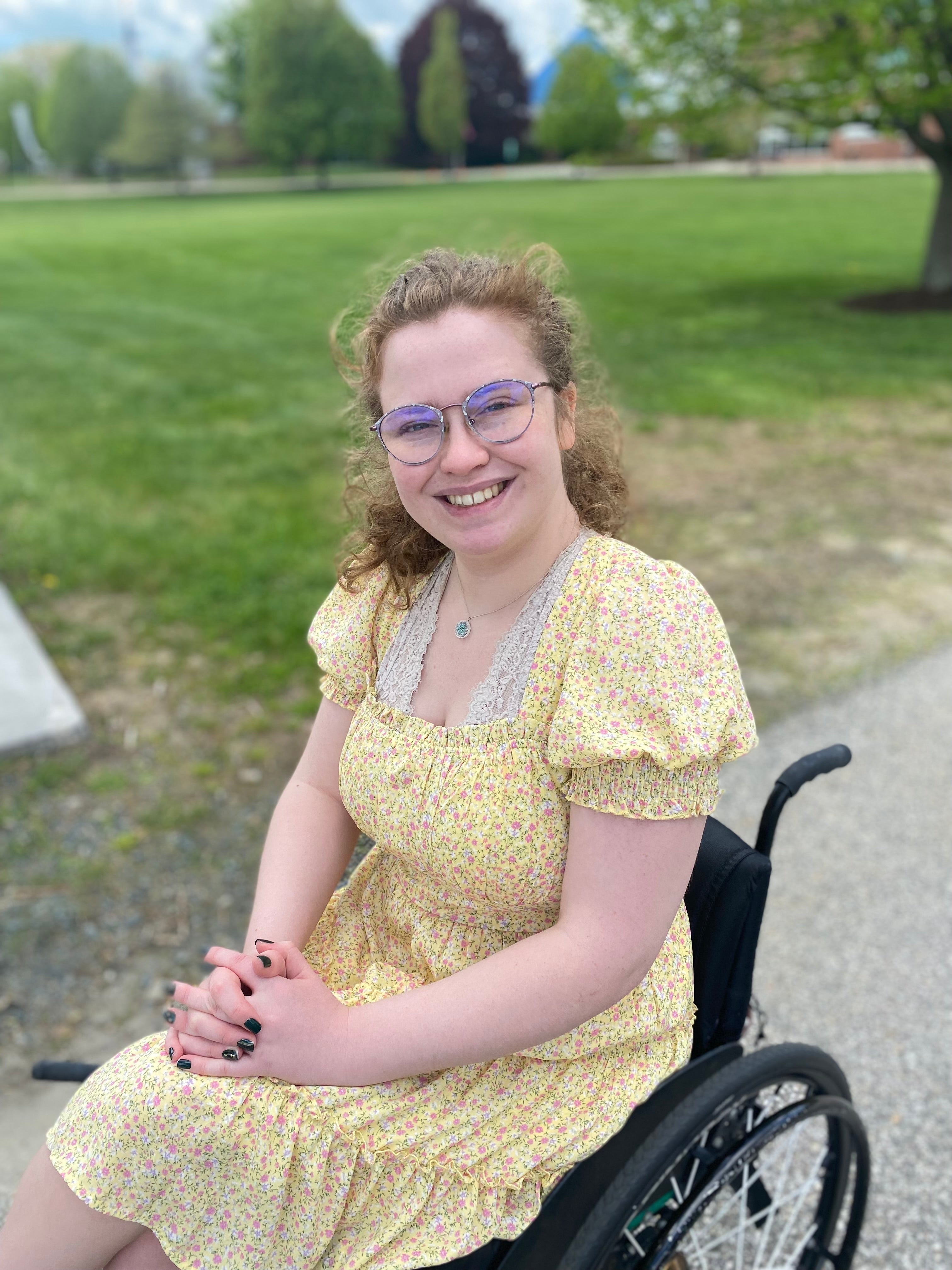 MANDALA LIGHTWEIGHT ZIP HOODIE
$45.50
Regular price
$65.00
---
ARTIST SPOTLIGHT:


Emma Parcells, is a 20-year-old artist who uses a wheelchair and has multiple invisible illnesses. When she was 11 she developed CRPS, or Complex Regional Pain Syndrome and POTS, Postural Orthostatic Tachychardia Syndrome. CRPS is a rare neuro-inflammatory condition that causes inflammation in the sympathetic nervous system resulting in constant nerve pain. POTS is a form of Dysautonomia. She also found out she has a genetic disorder called hEDS - Hypermobile Ehlers Danlos Syndrome. This is a genetic connective tissue disorder that causes generalized joint instability which results in frequent joint dislocations. She had always been sick and got hurt more often than others her age. She became disabled in a wheelchair at 11. It's a big change to go from being a typical kid, to using a wheelchair, but art saved her life. She started drawing Mandalas after she got sick and says art saved her life when her body was at its worst. Making art makes her pain more manageable, and it lets Emma express herself. It started out as a hobby but now she can't imagine her life without it.
Follow Emma on Instagram: @crps_fighter
Designed in New Hampshire
Lightweight Zip Up Hoodie
Premium quality & ultra-soft comfort
Unisex style
Triblend: 50% poly, 25% ring-spun cotton, 25% rayon
Machine wash warm, tumble dry low
MANDALA LIGHTWEIGHT ZIP HOODIE
$45.50
Regular price
$65.00
SHIPPING & RETURNS
FAST SHIPPING
Our shipping department is small but mighty!
We work hard to ship complete orders within 7 days of being placed, often times much faster. Please watch for a shipping notification as soon as your order hits the mail stream!
EASY RETURNS
Any unworn and unwashed product can be returned within 30 days for an exchange, refund or gift card. Bring your item into any of our store locations, or simply send by mail to our flagship store in Laconia, NH.
ANY QUESTIONS?
If you need help regarding a product, or an existing order, please reach out. Becky, our customer service queen is here to help!

TEXT BECKY @ 866-CKHELPS